`

x
Laffer Machine Automation
---
Customer's Objective
Customer needs a system, so that he can maintain the tension of the cloth running in upper and lower drums of the laffer machine.
According to customer, the speed of the upper and lower motors of the machine should vary according to the dancer attached at the back side of the machine.
According to the customer's requirements the speed of all the AC motors and Servo motor should be increased and decreased whenever required.
The machine should be controlled by one HMI.
All the faults of the VFDs should be displayed on the HMIs.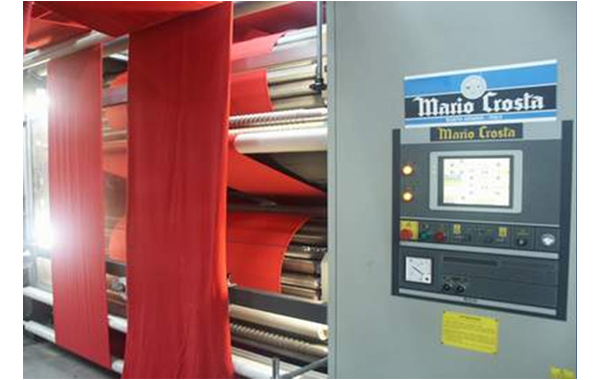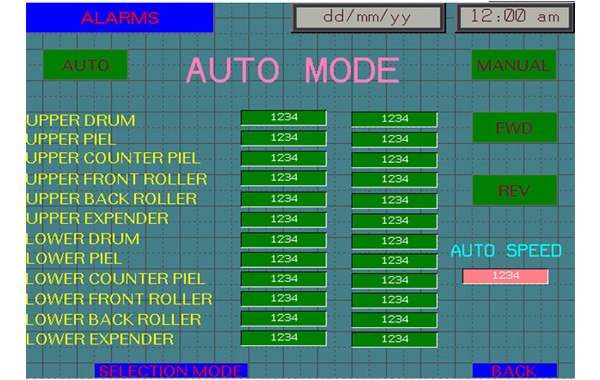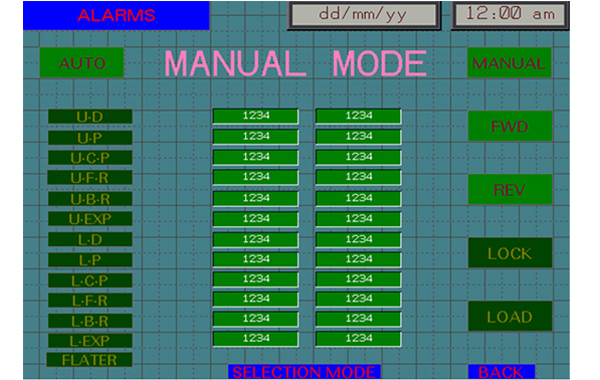 ---